KNSCHA introduces high performance SMD varistor to replace the plug-in varistor!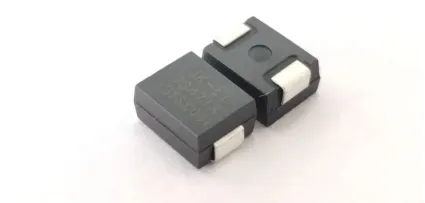 SMD zinc oxide
Plastic Packaging SMD Varistor(3225model 7D471K)
■ Product features
1. Advanced packaging technology, packaging materials meet ul94-v0
2.Compact, small size, save space.
3.High performance for high temperature and high moisture, meet requirements of double 85 testing.
4.Strong ability to suppress high surge and strong current.
5.SMD injection packing, suitable for lead free reflow welding / wave peak welding automatic mounting.
6.Conform to RoHS, reach and halogen free.
7.Safety certification:CQC、UL、TUV
■

Application
1.LEDsupplier
2.Industrial equipment
3.Communication equipment
4.Automotive electronics
5.Security circuit
6.Household Electric Appliances